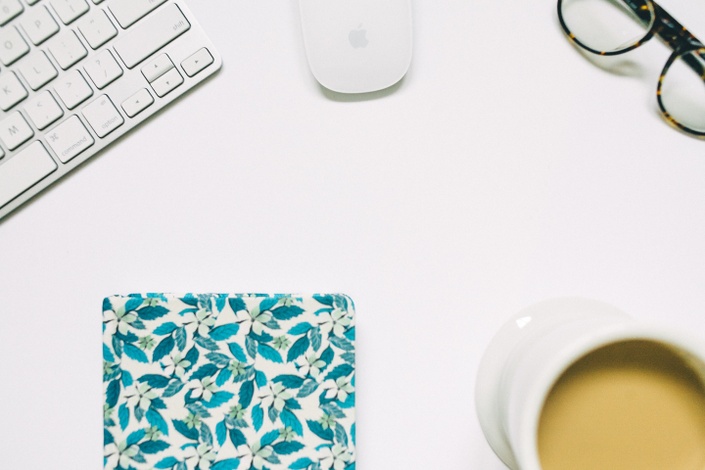 Level-Up With Legacy Giving June 2019
A step-by-step system to get clarity, confidence and creative in asking for Legacy Gifts.
Start Here!
A step-by-step program to accelerate your nonprofit's income, impact and influence through a strategically structured legacy program. You will get there by making a commitment to your organization's future by creating, launching and growing a legacy giving program. This course will go through the method to show you how to get clear, compelling and creates endless opportunities for your organization.
Your Instructor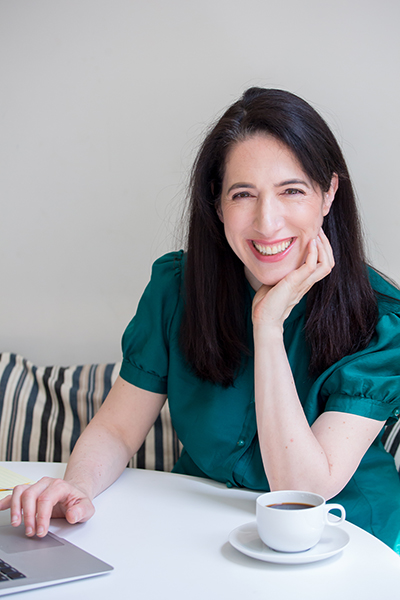 Hello there! I am Lori Kranczer, Legacy Giving Consultant and the Founder of Everyday Planned Giving. I help passionate nonprofit professionals solidify their organization's positioning and achieve their goals by creating a sustainable planned giving program - minus the complications, confusion and overwhelm.
This little mistake could be costing you millions....
(causing lots of headaches, stress and overwhelm as a nonprofit professional)
You spend hours and hours managing admin tasks, having donor meetings, creating proposals... silently wondering "will this exhausting cycle ever end?" (No, it won't. Not by itself).
You likely have more responsibilities than your job description and you do everything that you possibly can to meet your fiscal goals...
And even when you achieve your yearly goals, you feel like you've sacrificed a large chunk of your personal life to get there (long work hours, too much caffeine and constant stress anyone?)
You can't help but wonder....
What is it that you can do to take your nonprofit (and your career) to the NEXT level, actualize your vision, and make a huge impact in the world -- WITHOUT the fear of failure, judgment or rejection?
Your organization's ability to stand the test of time.
Many organizations today prefer to spend their limited time, resources and energy on the present, and ignore their future - leading them to lost revenue, missed opportunities and turbulent times.
But not you. You know that making a commitment to your organization's future by creating a successful legacy giving program is the right way.
Because legacy gifts have the ability to literally transform your organization as well as the lives of your valued donors.
I GET IT
Creating a legacy giving program feels overwhelming!
Especially the part where you muster up the courage to "ASK" for a legacy gift.
So, instead, you stay focused on the present - relying on donations year after year, thinking maybe its not the right time to ask for a legacy gift yet. Maybe you should be just a little bit more patient and wait until you are ready.
Spoiler Alert: You'll NEVER be ready.
Because, let's honest, if you keep doing the same ol' things, you'll keep seeing the same ol' results. So, in order to change things, you've got to change your strategy.
FACT: What go you HERE won't get you THERE.
If you had the peace of mind that your organization's future is secure, you wouldn't be under constant pressure to meet your current goals (thinking every waking moment how you can get enough revenue to run your programs, meet the expenses and keep things afloat).
Instead, you'll have the flexibility to slow down, re-evaluate things, and rise as a change-maker (the reason why you are doing all of this in the first place...).
But Why Legacy Giving?
Legacy giving is the bridge that connects your present to a prosperous future. Legacy gifts strengthen your organization's positioning as it shows the world you're in this for the long haul. This allows you to deepen your donor relationships, make them an integral part of your mission and help facilitate a real change in the world.
Imagine having the clarity, confidence and courage to start working on a legacy giving program where ....
You'd be able to attract donors who are committed to your cause and ready to get started
You'd be able to see a spike in your yearly donations and have more engaged donors
You'd be able to secure larger gifts for your organization that will help you sustain and scale your organization
And last but not least, you'd be able to see an upward projection in your career and get acknowledged for all your hard work.
"The secret to getting ahead is getting started"
So, you need to get started to excel at legacy giving. And before you start worrying about how to get started the right way, I've got just the thing for you.
Level-up With Legacy Giving
A step-by-step program to help you go from one-off donations to start working on a legacy giving program that speaks to the right people and encourages them to leave personal legacies for your nonprofit.
This program is designed to help passionate fundraisers like YOURSELF get clear on what exactly legacy giving is, the kinds of gifts available, and how you can start working on creating a legacy giving program that expands your impact and grows your income in the long-run.
We'll dive deeper into what's holding you back from making legacy gift asks, and how to develop unshakable confidence to have meaningful legacy conversations with the right donors.
YOU WON'T JUST KNOW "WHAT" TO DO, BUT "HOW" TO DO IT AS WELL.
I walk you through everything. Seriously - everything! By the end of the program you will have the foundation of a planned giving program. You will have a legacy case statement (yep, you need that), a marketing plan and messaging, and have the knowledge of obstacles to a successful program and how to navigate them - plus the confidence to speak with your donors about legacy giving.
The participants that go through this program see legacy gift conversations and legacy intents received start to trickle in within months. Isn't that what you want also?
Here is what's included
4 Step-by-step training modules
Videos, worksheets & checklists
Lifetime access to the course materials
Private members only Facebook Community
Swipe files for easy program deployment
Unlimited email support for 8 weeks
6 group coaching calls
2 days of office hours
Your investment: $997
Enroll now! Limited seats available
Here is what you will learn inside the course
Module 1 - Introduction to Legacy Giving
Before you get started with creating your own legacy program, you need crystal clarity around what exactly legacy giving is and how it can help your organization THRIVE!
You also need unshakable confidence in your vision, mission and abilities, so that you can ask for legacy gifts without hesitation.
This module is all about educating you with the fundamentals of legacy giving and helping you develop a growth mindset. We'll dive deeper into what's been stopping you from realizing your full potential up until now and how you can stop those self-limiting belief dead in their tracks.
Module 2 - Crafting a compelling case statement
A case statement can make or break your entire legacy program. But you can't create a strong case statement unless you're familiar with the dynamics of legacy messaging.
In this module, you'll:
Learn what legacy messaging looks like.
Develop or examine your own legacy messaging
Find your organization's Unique Selling Proposition (USP) to connect with the right donors and stand out in a sea of organizations.
Create a persuasive legacy case statement - one that converts.
Once you do that, your potential legacy donors would want to learn more and finally join your legacy program.
Module 3 - Marketing Your Legacy Campaign
If you build it, they won't come. Just creating a legacy campaign isn't enough. In fact, it's just the first step. You need to get your program in front of the right donors to secure a legacy gift, and you do that by creating and marketing your legacy campaign.
In this module you will learn to:
Identify the prime prospects for your legacy program.
Nurture those potentials donors with your vision, mission and programs with retargeting strategies.
Prepare them for a legacy conversation by putting your legacy messaging to use.
Module 4 -- The Art of Asking
Giving is one of the world's most beautiful feelings, and so can be asking IF you put your fears, insecurities and ego aside and focus on the bigger picture.
This module will help you learn the art of asking, because if you don't ASK the right way, you won't get seen, heard and understood.
In this module you will:
Learn about the types of gift vehicles that are available to donors (no need to be a attorney or tax advisor to understand!)
Understand the psychology behind why donors create legacy gifts (all without worrying about the technical details of gift planning).
How you can start a legacy conversation without being intrusive
How to handle your donor's response (whether it is a yes or no).
A good conversation is an asset, and you need to have this asset-building ability to succeed as a fundraiser, changemaker and impact-creator.
Frequently Asked Questions
When does the course start and finish?
The course starts now and never ends! It is a completely self-paced online course - you decide when you start and when you finish.
How long do I have access to the course?
How does lifetime access sound? After enrolling, you have unlimited access to this course for as long as you like - across any and all devices you own. You can watch the course multiple times - in fact, we recommend that since you will learn new things each time you watch. Not only will you learn things you may have missed the first time around, but new content will be dropped into the course from time to time - you will have access to this without any additional fees! If we decide to close the course in the future you will be given at least 30 days notice via email to download the materials.
What if I am unhappy with the course?
We would never want you to be unhappy! If you are unsatisfied with your purchase, contact us in the first 14 days and we will give you a full refund after you have shown us that you have completed the modules and worksheets and exercises.
Can't I just do this on my own for free?
You can certainly find a lot of information about legacy giving on the internet. However, the value in this course is that you are being provided a step-by-step method of getting clarity and confidence around legacy giving. You will save yourself countless hours from trying to piece together all this information. Plus you get the added benefits of my experience and a group setting that provides accountability. Think how much faster you will get to your goals!